Is the City of Kota Kinabalu Becoming Smarter?
Malaysia is taking steps forward to become a more engaged and sustainable country by launching the Malaysia Smart City Framework.
On 23rd September 2019, The Housing and Local Government Ministry launched the framework at the two-day Cities 4.0 Conference in Kuala Lumpur. The framework serves as a guideline for local governments all across the country to develop cities into smart cities.
We envision smart cities that are integrated with sustainable technologies in the cities' services such as 5G connectivity, cashless community, autonomous public transport, drone delivery, energy-efficient buildings, smart treatment of water and waste management and others, that can improve the public safety and the quality of life of our citizens.
Initiatives Kota Kinabalu is taking to become a smart city:
1. Smart water management
Essentially a system designed to gather meaningful and actionable data on the flow, pressure and distribution of a city's water. Its main goal is to ensure that the infrastructure and energy used to transport water are managed effectively.
Korea will be the first partnering city in Kota Kinabalu to implement a smart water management system.
2. Integrated Solid Waste Management (ISWM)
Kota Kinabalu City Hall has allocated RM1Mill for waste management to ensure cleanliness in the state capital in efforts to attract more tourists and put the city on the world map.
Sabah Chief Minister, Datuk Seri Panglima Haji Mohd. Shafie bin Haji Apdal said there is no point in building skyscrapers if the society does not practice a sustainable lifestyle and adopt proper garbage handling as their culture.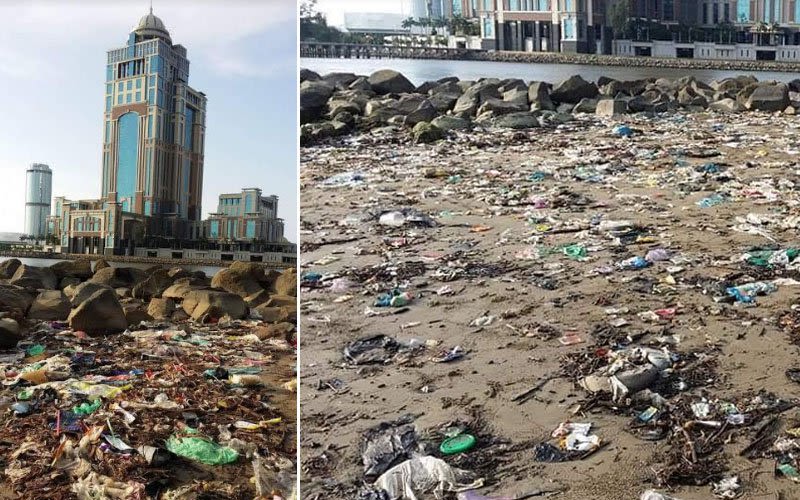 3. Affordable Housing
Kota Kinabalu City Hall is to come up with a complete database system to effectively monitor the growth of squatter areas.
The mayor Datuk Nordin Siman said the system can help to identify squatter areas for the purpose of control and assistance.
"This is one of the approaches designed to create an effective squatter management system and to provide adequate settlements."
4. Free City Wifi
A RM5 Million fund has been approved for a free city wifi project in Kota Kinabalu.
The project was approved by the The Communications and Multimedia Ministry (MCMC). They have granted 1 gigabyte (GB) of bandwidth and the speed available to Kota Kinabalu citizens will be not less than 10MBps in speed.
---
Other than Kota Kinabalu, 4 other cities across Malaysia are also implementing 'Smart' solutions including Kulim, Kuala Lumpur, Johor Bahru and Kuching. These cities are putting Malaysia on the map by developing in a greener and 'smarter' way.