Is Tourism in Sabah dead?
Before the COVID-19 pandemic, tourism was one of the largest driving forces of Sabah's economy. Once the Movement Control Order (MCO) was put in place, the tourism sector was put to a halt and uncertainty for hotels and short-stay operators arose for the unforeseeable future.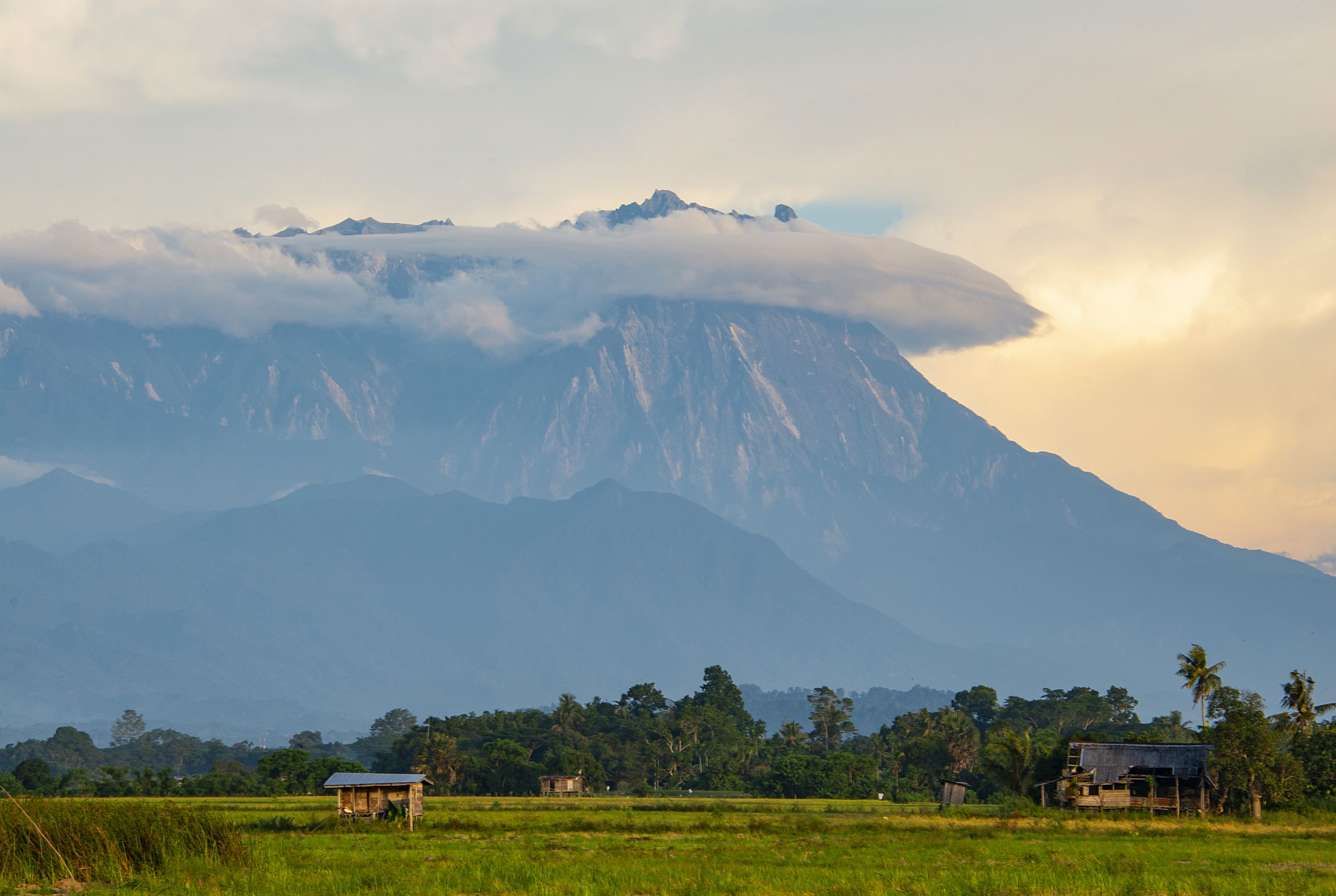 Majestic Mount Kinabalu, visible from the city with clear blue skies. Photo source: Sabah Tourism Board
Majestic Mount Kinabalu, visible from the city with clear blue skies. Photo source: Sabah Tourism Board
In 2018 and 2019, Sabah tourism reached new record levels, hitting the highest tourism receipts ever at RM8.342bil and RM12 million in tourism tax revenue.
In early 2019, the state Tourism, Culture and Environment Minister Datuk Christina Liew stated that they predict to reach a target of four million tourist arrivals but by the end of the year, Sabah exceeded that target and saw 4.1 million tourist arrivals.
Sabah prepares for a comeback
One thing for sure is that the lockdown in Malaysia has spurred a positive impact on the environment and quality of air due to a decrease in motor vehicles on the road and carbon footprint. 
The Department of Environment Malaysia acquired the Air Pollutant Index (API) data that showed a high reduction of PM2.5 concentrations of up to 58.4% during the MCO. As ecotourism was a huge attraction for tourist, this improvement to the environment makes for a bright future ahead for Sabah.
Will Airbnb drop the Sabah Market?
With the sudden pause on travel, following the MCO, the debate whether the Airbnb and hotel industry would survive broke out. Initially, the industry suffered a blow which resulted in a surge of deals and offers. Once entering the recovery stage, Sabah witnessed an upward tick in domestic travel which proved that there is still a demand for short-stay properties. 
In a Facebook live session "Sabah Properties: To Buy or Not to Buy?", hosted by Property Hunter, the hot topic was discussed whether Airbnb in Sabah is still worth investing in (at 24:50 minutes).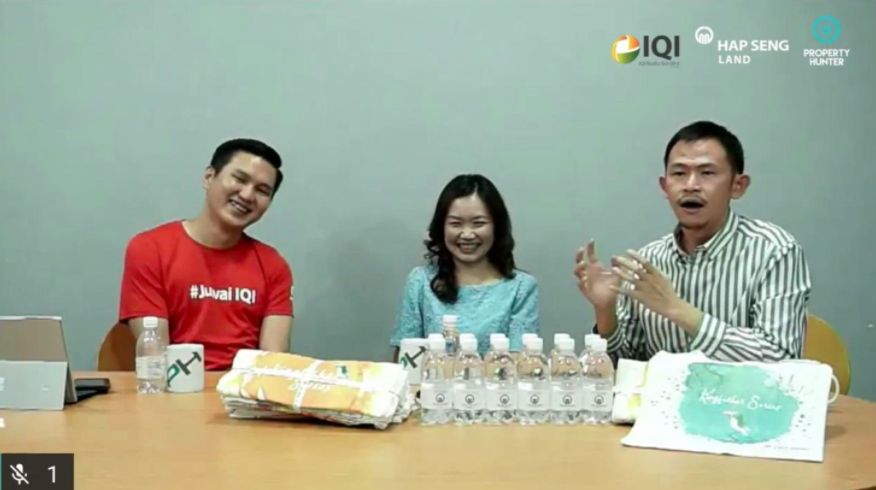 "To me, Sabah tourism still has a very good outlook." Deputy General Manager of Hap Seng Land, Caroline Yong stated when brainstorming the wonders and abundance of culture that Sabah has to offer with her co-hosts.
Caroline was not the only one that felt optimistic about the future of Sabah tourism. On September 2nd, 2020 Property Hunter ran a poll to ask the public what they predict. The poll showed that 87% of people were certain that tourism in Sabah will soon bounce back and that it still is worth investing in.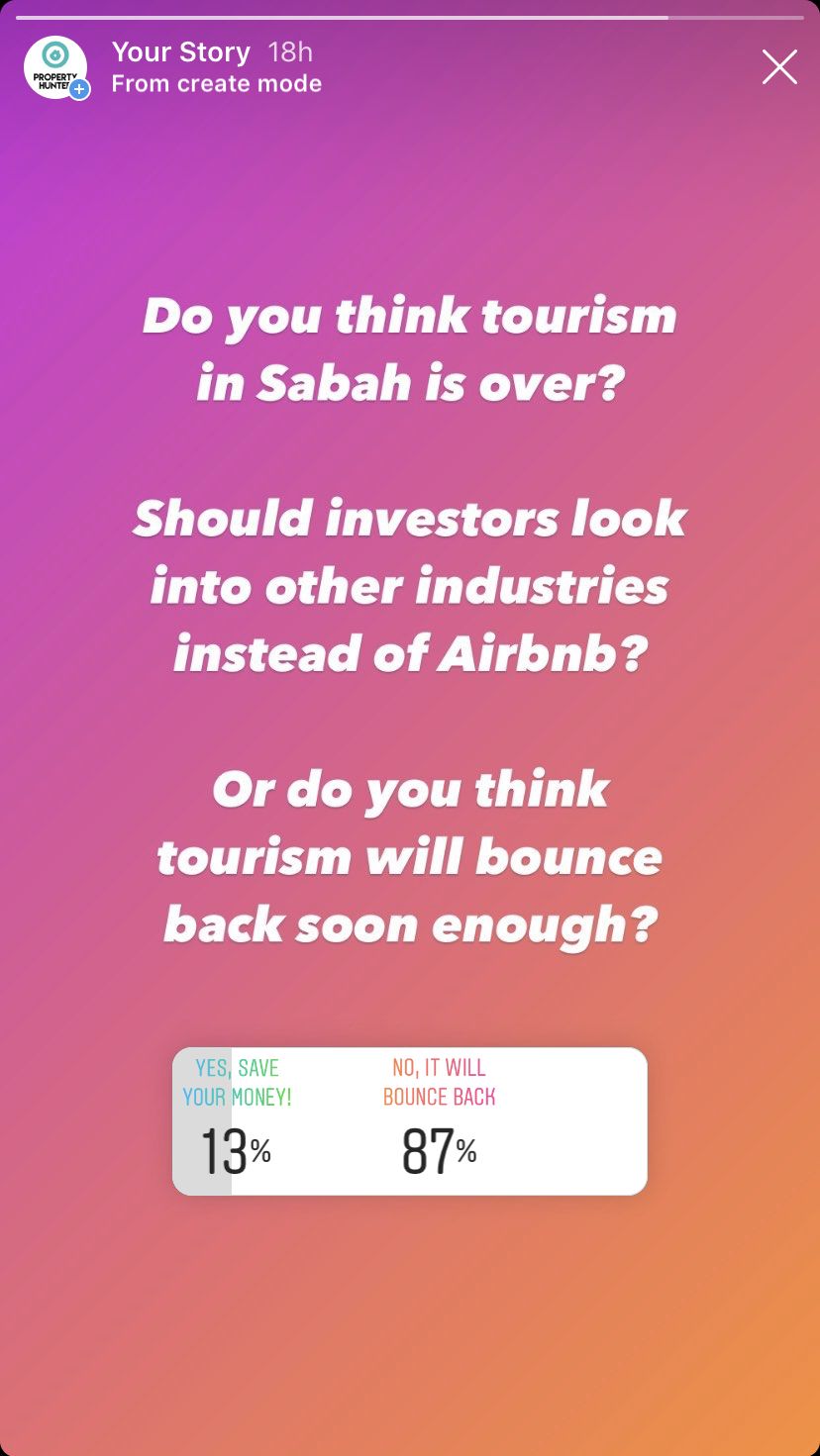 Call for short-stay opportunities
"You must understand that prior to MCO, there were over 100 direct flights from China to Kota Kinabalu in just one week. So when the gates open back up, where are all these people going to go?" Caroline Yong said in the previously mentioned live video.
If we can predict a recovery that by 2024, tourism will reach 5 million visitors a year, that's 416,666 per month and 13,888 per day, we can estimate the number of rooms needed if each visitor stayed an average of 3 nights each.
3 nights x 13,888 visitors = 41,664 rooms
According to the number of hotels and short-stay properties that there are in Sabah, it is estimated that there are currently around 30,886 of rooms in Sabah which means there will be a shortage of rooms by 10,778!
A refined solution for Sabah Airbnb
The question of whether Airbnb is still worth investing in was posed to the audience of the Facebook Live session and one commenter made the point that "[Airbnb] is only for those who have strong holding power can invest in Airbnb Sabah. House price is already at the maximum price currently and stagnant. There are limited good Airbnb in Sabah honestly- design and passion. Thus many may opt over hotel compare to Airbnb. Just my one cent."
While increasing the supply of short-stay rentals is possible, finding ones with quality designs and features and in a great location is another story. 
When looking for a low-entry level investment in the short-stay rental business, people will find that properties in the Sabah market do not have all of the following:
A prime and central location
"Hotel-like" facilities and services to accommodate guests for a seamless experience
Stunning designs
Restaurants, commercial shops and tourist attractions
We found that the upcoming Sutera Bay @ Sadong Jaya by VTS Group is one of the few solutions that offer investors a purpose-built option for a short-stay business. 
Located within the city centre of Kota Kinabalu, Sutera Bay aims to be a landmark and tourist attraction by its completion in 2024. It will accommodate the working class professional as well as international travellers with features that will offer owners and guests a "hotel-like" experience. The 24-hour concierge service and digital mailbox will allow investors to feel as though they own part of a hotel, without the cost of buying one.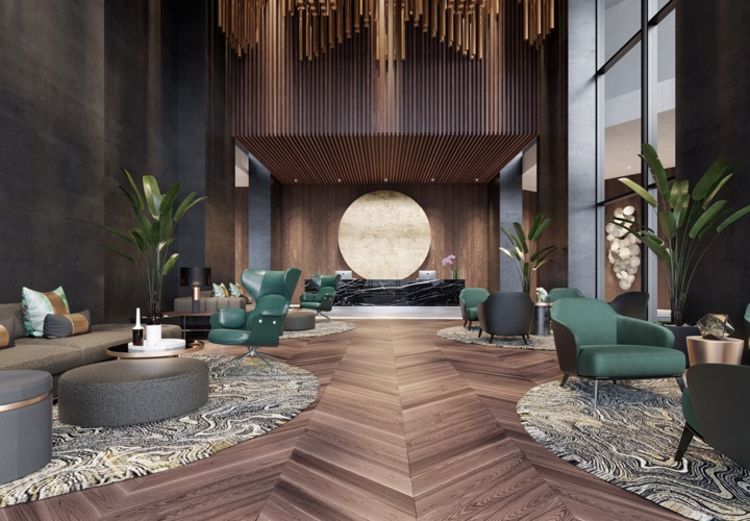 The Sutera Bay grand lobby is like no other short-stay accommodation in Sabah.
The Sutera Bay grand lobby is like no other short-stay accommodation in Sabah.
The commercial suites will feature hanging-lagoon swimming pools, a shopping outlet and resto-bar cafe - all designed by a celebrity team of architects and consultants. 
To learn more about how you can earn an estimated annual return of 10-12% by investing in Sutera Bay @ Sadong Jaya, you may visit their Facebook page, website or show gallery. 
Their operation hours are Monday - Friday, 9 am - 5 pm and Saturday - Sunday, 10 am - 5 pm. You can also read more about Sutera Bay in this article.