Top 10 Cowork Spaces
in Kota Kinabalu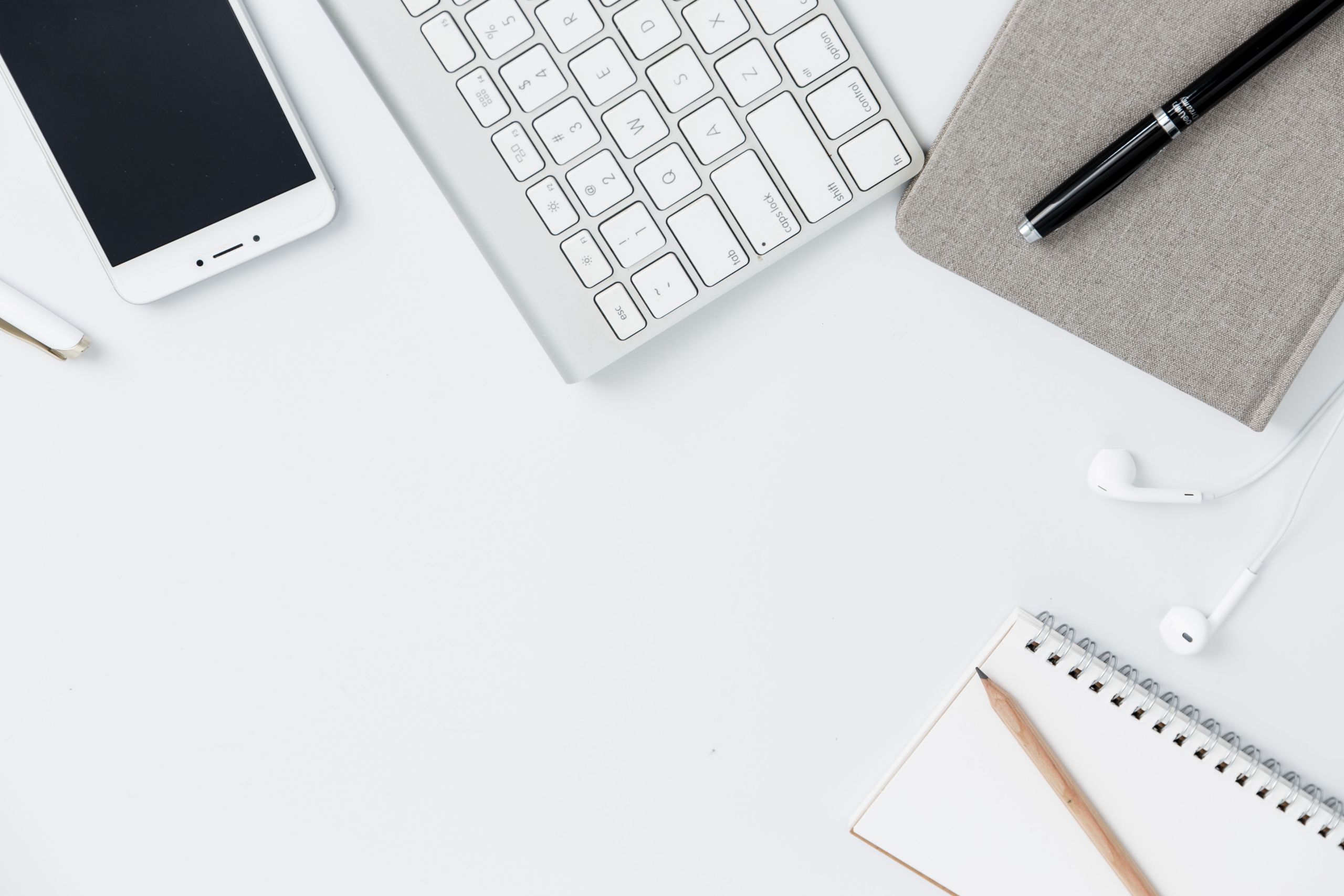 Are you tired of coffee shops?
The average working nomad can only have too much coffee in a day when on the hunt for free wifi. It's not a very sustainable business plan.
The rise of young entrepreneurship has led to an increased demand for office spaces and thus, coworking spaces were born. They offer everything a regular office provides such as wifi, an official address, desks and meeting rooms but without the burdens like rent and utility bills.
They are also often quite trendy, fun to work in and a great place to network with like-minded entrepreneurs.
Here are 10 great coworking spaces in Kota Kinabalu:
1. Regus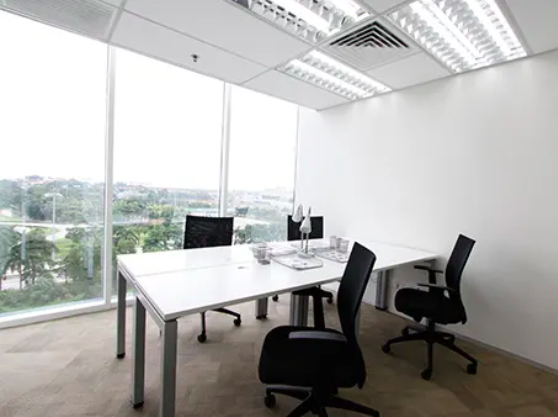 Regus is the largest network of office, co-working and meeting spaces with 3000 locations in 120 countries. This branch is located in the commercial hub of Kota Kinabalu in Suria Sabah Shopping Mall and there are coworking, lounge and office space rates.
Plans start from RM177 per month
Address: Suria Sabah Shopping Mall, 8-1, 8th Floor
2. City Lounge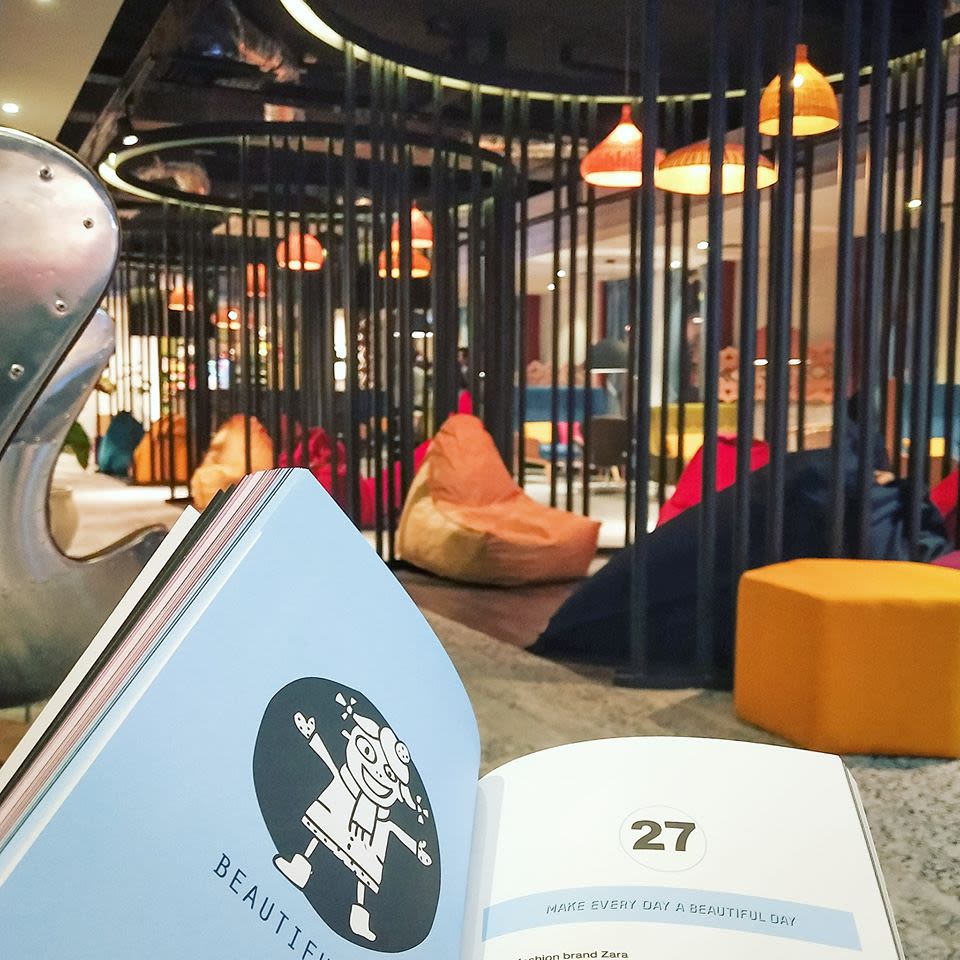 City Lounge is a unique hang out spot created for people to come together and connect. There are workstations open for customers of the cafe and bar but there are also designated meeting rooms that are available for booking. You can even plan to hold your next event or party at this premium, city-centre lounge! Also great for travellers in transit as there are lockers and showers available.
Meeting rooms start form RM100 per hour
Address: Unit B-2-56, Riverson Walk, Riverson @ Sembulan
3. GA Space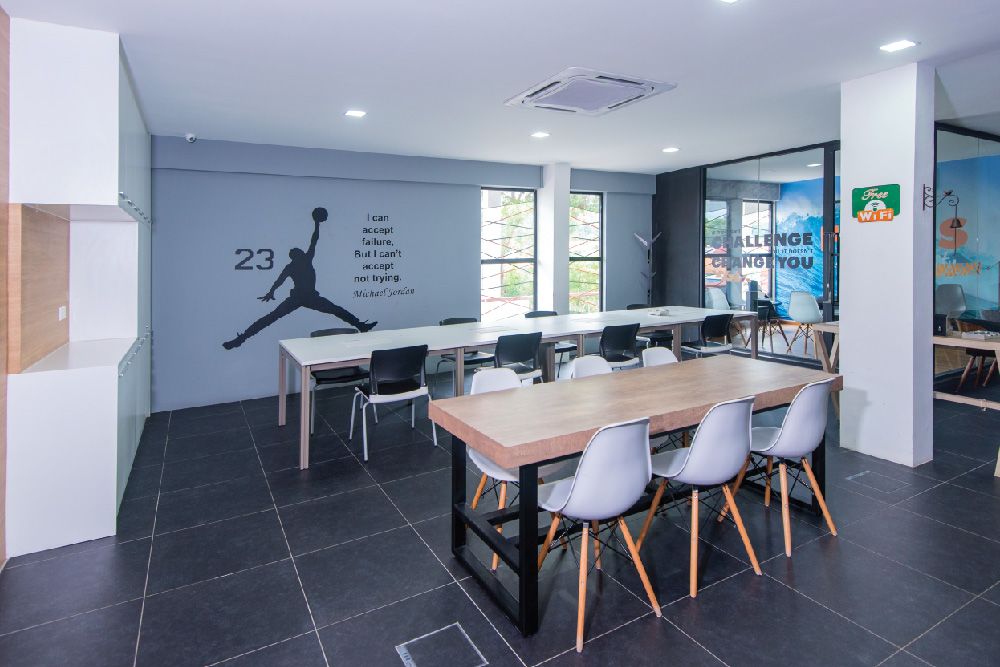 GA Space believes in the power of networking and aims to build a community of 3000 strong entrepreneurs in Kota Kinabalu by the year 2020. They currently have 6 locations spread across Malaysia.
Plans start from RM200 per month
Address: Lot 1-1-6, 1st Floor, Block B, Kolam Centre Phase 2, Hilltop
4. Ampersand
via People 小人物
Ampersand is more than just a coffee shop. It offers a designated working space on a loft overlooking the cafe and even a "secret" speakeasy bar above. Opening hours are whenever the gate is open. Happy hour drinks anyone?
Address: Lot 23, Jalan Berjaya 3, Bandaran Berjaya
5. Opis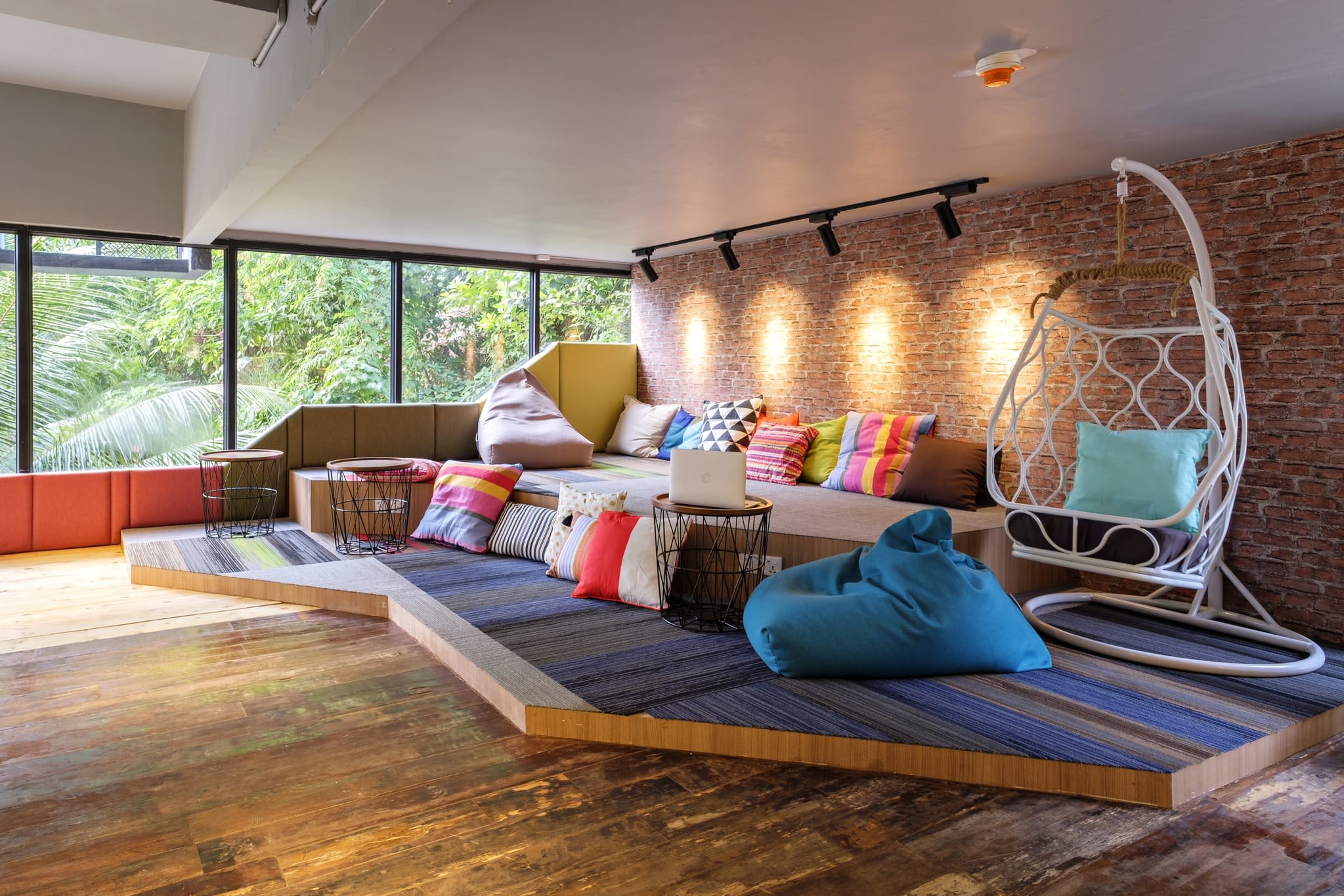 Toojou has been the talk of the town these past few months. They offer rooms to stay for travellers, a vibrant rooftop bar and a cafe with an iconic slide that brings you from the coworking space, Opis, down to the first floor.
Plans start from RM30 per day. 24 hour access.
Address: 12, Jalan Masjid Lama, Bandaran Berjaya
6. Urban Space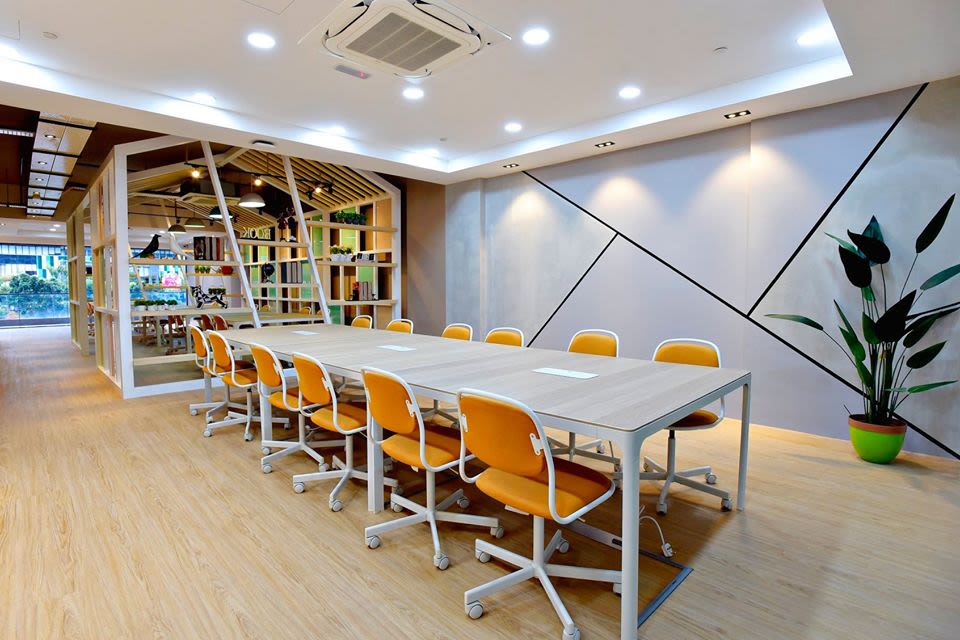 Urban Space calls all freelance workers, start-up business owners and anyone who needs a place to get work done in a positive environment. They encourage collaborations and connections by hosting fun and innovative networking events.
Plans start from RM40 per day
Address: Level 1, 3, 4 & 5, Block A, Lot 6 & 7, Sutera Avenue
7. The Hyphen CO+ café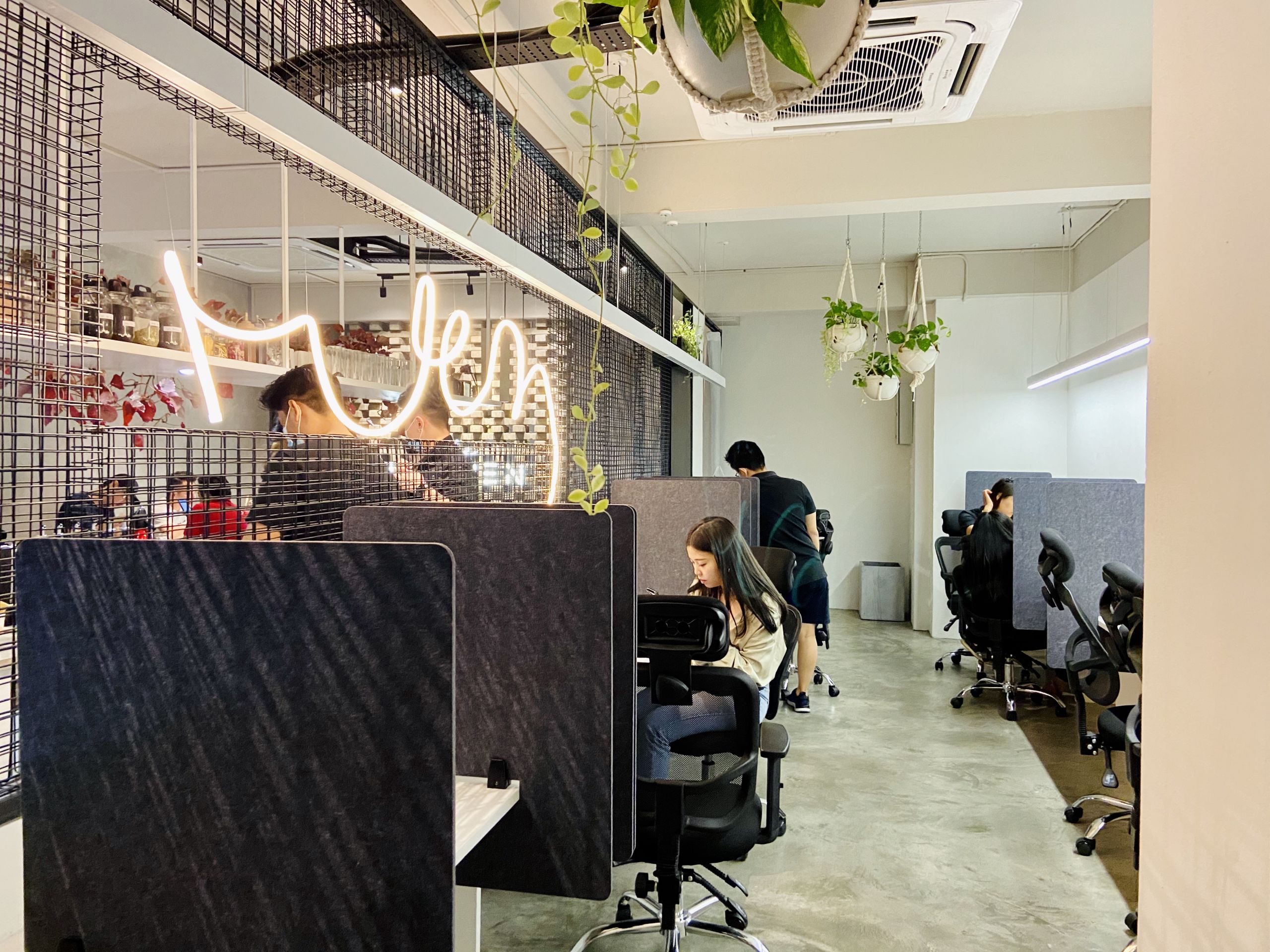 The Hyphen CO+ café is quickly catching the eyes of metropolitans in Kota Kinabalu for its scrumptious cakes and modish coworking space. Tucked away in Damai Plaza, just above BP Healthcare.
There will be coworking packages coming soon but in the meantime, the office space is free to use for cafe consumers.
Address: Damai Plaza, 1st Floor Block D, Luyang
8. SOVO Smart Office Virtual Office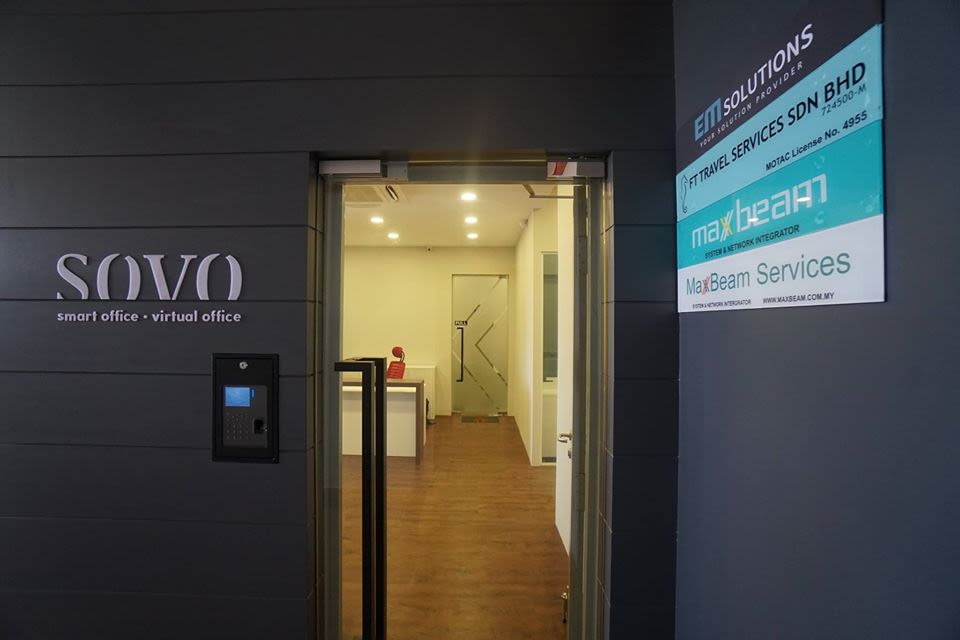 SOVO is a new coworking space that offers all the amenities that you will find in a corporate office, without the corporate price tag.
There are plans for open work units, meeting rooms and virtual office space. Contact them for a pricing list - +60 11-2639 0818
Address: Lot 3-4, 3rd Floor, Lintas Platinum, 88300 Kota Kinabalu, Sabah
9. The Office by Donald Dunstan Wong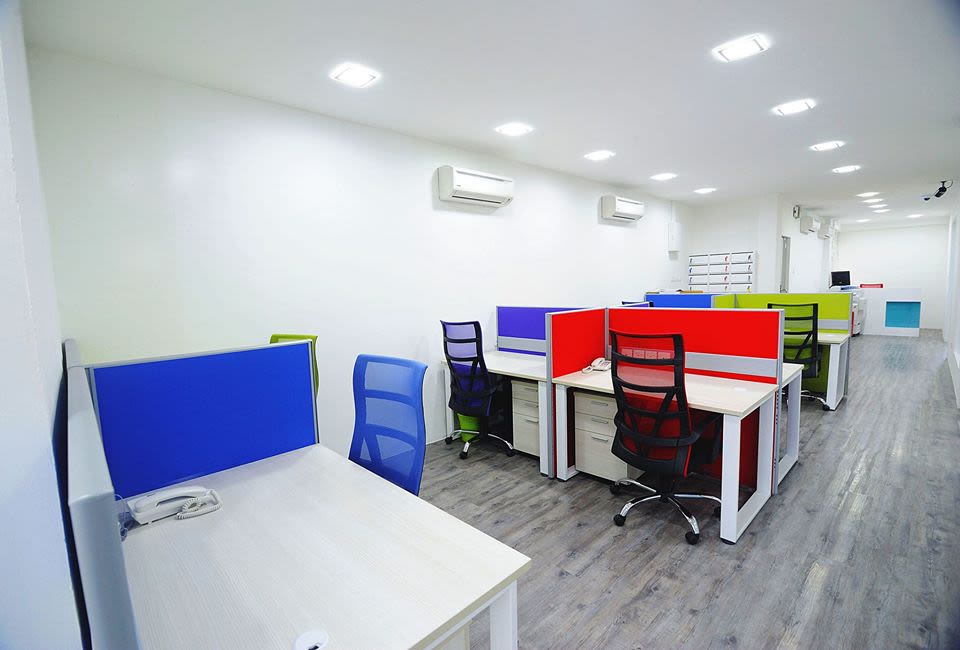 The Office offers a flexible approach to a typical office experience, with full time reception staff at your service but without the associated costs. The bright, vibrant theme of the space will surely get you energized for a day of work.
Plans start from RM100 per month
Address: Unit 13-2, lot 13, 2nd Flr, Blk B, Lintas Square
10. Workify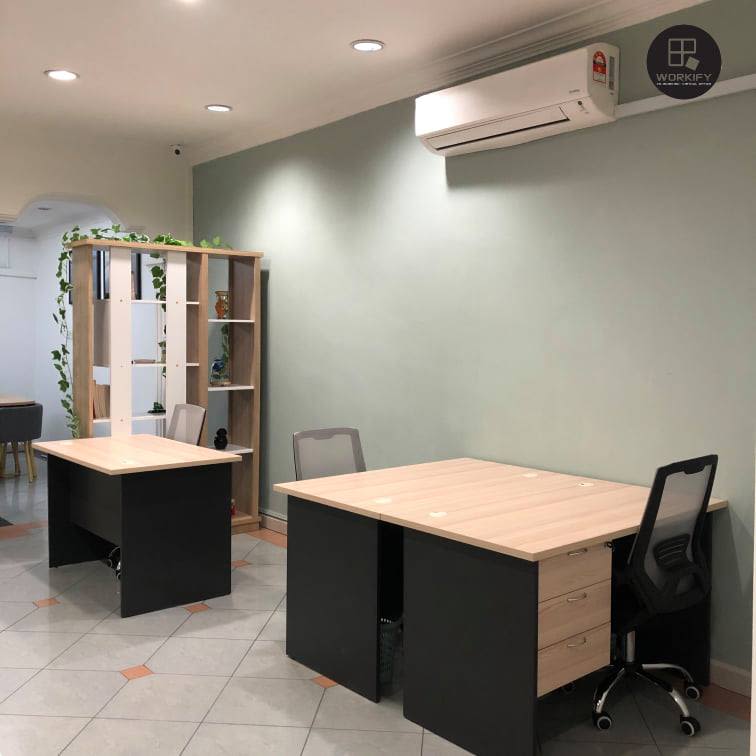 Feel at home at Workify, a new and cozy coworking space in Damai. It is in an ideal location with an abundant choice of eateries nearby. (Learn more about the Damai area here)
Plans start from RM20 per day
Address: Phase 4 Lorong Pokok Kayu Manis 2, Damai Plaza Phase 2
---
Did this article spark your interest? Let us know which space you liked the most on our Facebook page or Instagram. Don't forget to share with your friends! :)